Following on from our previous blog post highlighting five examples of OSINT in Film, Television and Media; NetWatch analyst Adam Finnigan has selected a further five examples on how OSINT techniques are portrayed in media, and how important OSINT can be in progressing captivating stories.
Missing
Released in 2023, this film employs a similar method to Searching (2018), covered in our previous blog "From Tinker, Tailor to Facebook: Five Examples of OSINT in Film, Television and Media", in that the entire film is viewed through the medium of computer screens and phone apps. In this take on the genre, the plot sees the mother of June Allen disappear during a trip to Colombia. In her search for her mother, June employs OSINT methods to locate news stories and live footage of police raids with geolocation data in order to pinpoint her mother's last known location.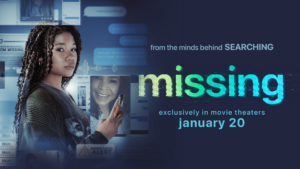 Crime Scene: The Vanishing at the Cecil Hotel
The 2021 documentary focuses on the disappearance of Elisa Lam, a tourist who checked into the Cecil Hotel in Los Angeles and never returned. Once news of Elisa's disappearance reaches national news headlines, swathes of "internet sleuths" begin their own online investigations into this disappearance and using what can only be described as minimal evidence to point the blame of her disappearance towards Pablo Vegara, aka "Morbid Blackstar" in a more dangerous display of how OSINT can be used negatively. YouTube videos uploaded to his channel showing he stayed at the Cecil Hotel one year prior to Elisa Lam's disappearance and videos of his band's music depicting the death of a woman were used as the basis for the accusations of him murdering Elisa Lam, leading to extreme levels of cyberbullying, and trolling from the wider public. For a deeper exploration of how internet sleuthing caused detrimental effects to this investigation see our Cecil Hotel blog post.
Little Fires Everywhere
The 2017 novel by Celeste Ng follows the story of the Richardson family and their new tenants, Mia and Pearl Warren. As the plot of the novel progresses, Elena, the matriarch of the Richardson family, becomes more and more suspicious around Mia's past. Eventually this suspicion leads to action, with Elena searching through the student directory of the art school Mia claims to have attended in her youth. The results of this search reveal that Mia has been using a fake name, leading Elena to continue the investigation of her tenant's past by seeking out her parents and former teacher in person.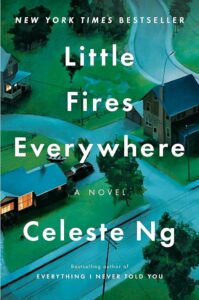 Why Did You Kill Me?
This documentary released in 2021 on Netflix follows the story of the murder of Crystal Theobald and how her mother, Belinda Lane, tracked down the people involved in her murder through the use of MySpace. The documentary highlights how important sock puppet accounts (false online identities used for investigations) are during OSINT investigations in acquiring information, and the need to make said accounts look as authentic as possible in order to be effective during an investigation.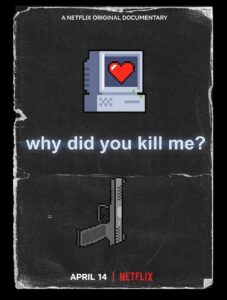 Gwyneth Paltrow Skigate Scandal
A prolific news story in 2023 was that of Gwyneth Paltrow accused of crashing into 76-year-old Terry Sanderson whilst on a skiing holiday in 2016. Terry had claimed he had become a recluse following the incident that left him with "broken ribs and severe brain injuries". However, social media posts that came to light during the court case revealed he had taken multiple holidays following the accident, some of which included hiking and skiing trips. This case highlighted the power of social media posts during OSINT investigations, being used as key evidence in a high-profile court battle.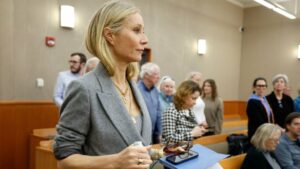 The Future
At NetWatch we observe developments within the world of OSINT and look to implement emerging techniques into our own investigations. We plan to continue highlighting how OSINT influences media in future blog posts, demonstrating the power these techniques can have in driving captivating fictional stories, as well as aiding real-world investigations.